Team Building and Leadership Development Blowout

First Ever Sale On OWLS Programs:
Between now and December 31st 2011 OWLS is packaging and discounting it's top programs. This has never been done in our 13 year history. Take advantage of this today. We are limiting this to the first 20 clients that contract a program. Then the deal is GONE. Some of these programs have been discounted by over 70%. Go to our intake assessment to get the process started:
Goal Setting Workshop for 2012:

Yes it is now time to reflect on 2011, your accomplishments and milestones that have been reached. It is also time to review what worked well in 2011 and what needs to be done in 2012 to either fix the problems or charge ahead with a fantastic game plan for the up-coming year. We will provide a full day goal setting workshop for your C-Level Team for a flat rate of $3,000 plus any travel and lodging expenses.
Full Day of Team Building:
OWLS has been the pioneer of creating innovative corporate team building activities.We will create a custom designed full day of activities for your group at the destination of your choosing or one of our resort partners for the outrageously low cost of $3,900 plus any travel and lodging. And we will allow you to send up to 24 people to the program. Yes we loose money on this program but you gain a valuable team building experience and we reconnect with you and hopefully we can continue to do additional programs with this and other teams at your company in 2012.
Understanding Behavior Workshop:
One of the most important things any team within an organization needs to have is a full understanding of the behavioral drivers, motivation and culture of the people they work with everyday. This is where a DiSC Behavioral Workshop comes in. We will provide you with a 1/2 Day workshop integrated with team building for $4,000 plus the cost of the DiSC Instrument ($50 each) delivered directly to your computer upon completion. Travel and lodging for the consultant will be charged additionally. Please read more from the link above to see why a course like this should be priced at $1,000 per person. You can send up to 50 people to this workshop. That is less than $140 per person for a program that will drastically change how people work together at your company.
Learn More:
Fill out our CONTACT CARD
If you are interested in talking about this today just give us a call 406-920-2808 or 1-866-535-6957
Our Facilitators Team Building Facilitators
Leadership Programs Our Training Programs
Team Building Workshops Team Building Activities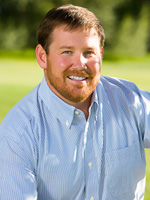 Thank you! Erik Henyon
CEO & Founder