When it comes to training, organizational and individual development programs, a quality facilitator is everything. Any program without a well-qualified and experienced leader is no program at all. It's just an event. A field trip. That's why we use only the best.
Our consultants have an average of more than 20 years of diverse, practical experience across the full array of industries. They also possess theoretical expertise, as evidenced by the advanced degrees that they hold in the academic disciplines that matter most in the fields of organizational and leadership development.
OWLS has an extensive network of professional facilitators worldwide. While many of our facilitators hold MBA and PhD degrees and have years of experience under their belts, that doesn't mean each one is right for every situation. Because every OWLS program is a custom program, we must have facilitators with broad and varied experience, capabilities and expertise. The expert facilitators that lead our programs in customer service, for example, are not the same as those heading up our programs in communications or managing change.
Focused and committed to work with you every step of the way, OWLS consultants partner with you from project conception to execution to resolution. We have a large and talented team of consultants. The following is a partial list of our consultants.
Our facilitators are skilled at identifying key moments in the events, directing attention to learning opportunities and guiding participants toward those "ah-ha" moments when personal and group discoveries are made, learning happens and lives change. They are adept at handling those critical moments when self-discovery may either be fully engaged and integrated or lost.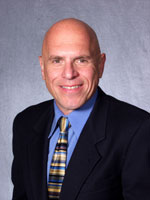 Bruce
An independent management consultant, executive coach, facilitator, and keynote speaker who has been helping some of America's largest and most complex organizations achieve their maximum potential.
Among his many projects:
Pharmaceutical sales training for 300 sales and marketing professionals for Bristol-Myers Squibb.
Conducted training for 350 of IBM's highest-volume sales teams during a corporate-wide virtual teaming project.
As a consultant for The Jacobson Group, supported organizations in their efforts to leverage the business benefits of virtual teaming and collaboration.
Executed a corporate-wide performance management initiative for 1000 senior and middle-level Chemical Bank managers.
Developed and implemented corporate-wide teambuilding, communication, mediation and conflict resolution programs for Oxford Health Plans' customer service and sales organization.
In response to strategic cultural change and reorganization at Aetna Property & Casualty, was engaged to assist in the design and deliverance of a 360° profile instrument.
Facilitated corporate wide leadership development program for Shering Plough.
Corporate Presenter for Exxon Mobil specializing in programs including: Presentation Skills, Communication, Business Writing, Assertiveness Training and Leadership programs.  Bruce has received awards by Exxon Mobil for the past three years for his very high participant ratings.
Other major organizations that have used Bruce's consulting, coaching and training talents are Boehringer Ingelheim, Johnson & Johnson, Pilot Pen, Kraft General Foods/Beverage Division, Fleet Bank, Pitney Bowes, Ogilvy & Mather, Champion International, J.P. Morgan, American Airlines, General Reinsurance, US Postal Service, Sodexho Marriott, and The Sabre Group.
Clients engage Bruce for his expertise in team building, virtual teaming, sales training, collaboration, change management, preventive health, leadership, conflict resolution, mediation, competency assessment, performance management and executive coaching. They are enthusiastic about his work. "Bruce used activities that physically brought the audience to a realization of what he was talking about." "…presented his information in a way that will be remembered."
Before forming his own consulting firm in 1989, Bruce maintained a private counseling practice for individuals with stress-related disorders and designed stress management curricula for corporate clients.  It was during this time that he developed his powerful "Take Charge-ReCharge" program, which he now delivers all over America as a keynote, ½ day or full day workshop.
His keynote and motivational speeches on stress and change have been presented during national meetings of AT&T Federal Systems, Pitney Bowes, American Express, Pepsi-Cola, Polo Ralph Lauren as well as numerous associations. As a former actor and improvisational comedian, Bruce demonstrates uncanny intuition and re-charges all types of audiences to "take charge" and create order from chaos.
When engaged for coaching assignments, Bruce responds creatively to the specific development needs of each executive.  His strong qualifications include ten years experience as a private counselor and certifications to administer numerous 360° feedback instruments, Myers Briggs, DiSC, and the Belbin Team Profile Instrument.
Bruce was a Graduate with Distinction when he earned his M.Ed. in Educational Psychology from Boston College.  In addition he holds a BA in Psychology and Fine Arts from Quinnipiac University and a BS, Cum Laude, graduate in Music Education from Western Connecticut State University.

Rusty
Has 23 years experience consulting on issues of organizational development, leadership and management training. His clients include Verizon, The metropolitan Museum of Art, The Tennessee Valley Authority, and New York City's Department of Citywide Administrative Services. Rusty is guided by establishing a strong, affirmative relationship with clients in order to build shared ownership and commitment to work outcomes. His work has a basis in growing organizational capability, while co-constructing the desired future state. Rusty believes that organizations have a need for constructive renewal, techniques for letting go of old paradigms, and the ability to enroll people in enabling and enobling visions.
Rusty is a graduate of The University of Virginia's Executive Program, at the Darden Graduate School of Business. Rusty is a specialist in Organizational Development and has been a presenter at the National Organization Development Conference. He works as an independent human resource consultant in Charlottesville, Virginia.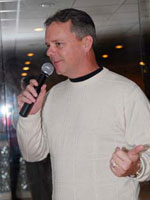 Dan
Dan has been with OWLS since 2008. He is also the Director of the Tidewater Region for the Dynamic Leadership Consulting Group. His background is in education and training, facilitation, leadership training, strategic planning and partnering.
Prior to that, he was a Captain, Medical Service Corps, United States Navy, where he worked since receiving his commission in 1983. He was selected to attend San Diego State University for full time duty under instruction in September 1994.  He graduated with a Master's Degree in Education Administration in December 1995.  His follow-on tour was at the Naval Leader Training Unit, Coronado, California where he served as a Leadership Instructor and Director of Training.  He began a Doctoral Program in Educational Leadership at the University of San Diego in June 1998, completing a third of the program before being transferred to Naval School of Health Sciences, Bethesda in August 1999 to serve as the Director, Executive Management Education. In September 2001 he transferred to the Naval School of Health Sciences, Portsmouth, VA as the Executive Officer. In 2004, He transferred to the Center for Naval Leadership Learning Site Little Creek, VA as the OIC. He retired in October, 2008. He was awarded an MBA from Strayer University in 2010.
Dan is American Academy of Medical Administrators Fellow, Diplomate, and Credentialed Medical Administrator; a Fellow and Past President, American College of Contingency Planners.  He is ISO 9001/2000 Lead Auditor certified, and has completed or taught various Leadership/Management Courses/seminars, including Lean Six Sigma, Systems Approach to Process Improvement, Methods for Managing Quality, Covey Seven Habits, Center for Creative Leadership, Center for Leadership Studies, Situational Leadership, University of Chicago Leadership Seminar; Navy Officer Leadership Courses and Total Quality Management Facilitator and curriculum developer.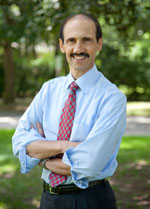 Tom
Over the past 28 years, he has worked with small and mid-size businesses and organizations and helped them to run institutions that are more successful. He helps them develop their greatest asset; their people!
His training programs and workshops focus on the areas of manager and employee performance which include the topics of:  change management, keeping a positive and productive attitude, communication, teamwork, stress management, customer service, and selling skills.
His mission in life is helping people develop their professional and personal life skills.
His client list includes organizations such as Walbridge, AT&T, General Motors, Chrysler Corporation, Quicken Loans, Evans Distribution Systems, St. Joseph Mercy Hospitals & Health Services, Eastern Michigan University, Detroit-Windsor Tunnel, Crain's Small Business, Pulte Homes and others.
Over the span of his speaking career, Tom has trained thousands of his program participants in Canada, Saudi Arabia and throughout the United States. He is author of two books, Making Service Count, and his second book, How to Keep a Positive Attitude in a Sometimes Negative World. His business articles have been published in over 47 countries and have appeared in publications such as Crain's Business, the Detroit Free Press. He is currently published in Corp Magazine, Customer Service Manager Magazine, Beyond.com, Office Line Magazine, and in the Michigan Retailer magazine. Tom also publishes his own monthly newsletter and site.
Tom has a Bachelor's Degree in Administration and a Master's Degree in Educational Leadership from Eastern Michigan University.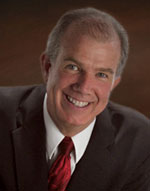 Steve
Steve is recognized as an outstanding Key-Note Speaker, Motivator, Instructor and Consultant. His seminars are lively, informative, funny and insightful. His knowledge stems from a 20-year career at Management and Vice President level. His core competencies are in: Customer Service, Leadership, Goal Setting, Time Management, Life-Work Balance and Motivating a Sales Team. Clients include: United Airlines, Ritz Carlton Club, Cardinal Health, Northwestern Mutual Financial Network, Dept. Of Education , Dept. of Labor & Industry, CDW, Montana Lottery, US Bank, ECOLAB, Best Western Hotels, The U.S. Army, Easter Seals, Hollywood Casino, Century 21, Coldwell Banker, St. Anthony's Memorial Hospital, College of DuPage, SIU-Carbondale
Antonio
Antonio graduated from the University of Virginia in 1986 with his degree in Sociology. During his tenure, Antonio was dedicated to academics, athletics and community. He was the captain of the football team for two years and a four year starter at the running back position. After receiving his degree, Antonio played football for the Dallas Cowboys. He's currently a member of the faculty in the Department of Information, Technology and Communication (ITC), at the University of Virginia.
Along with his duties at the University, Antonio also consults on an independent basis. Antonio is also a well known motivational speaker. He has shared his experiences with countless corporations. Antonio is committed to empowering individuals to take on all areas of their lives with passion, pride and determination.
Antonio has been working in the field of training and development since 1988. Antonio's honesty, sense of humor and hands on approach is empowering as he speaks and consults on: TQM, BPR, Staff Development, Motivation, Leadership, Commitment, Coaching, Teamwork, Customer Service, Risk taking, Delegation, Collaboration, Goal Setting and Attainment, Conflict resolution, Managing Change, Diversity, and MBTI
Antonio also has extensive organizational development and facilitation skills experience. When he's not training in the classroom, Antonio can be found empowering groups at the local ropes course. He's a certified OWLS Lead facilitator.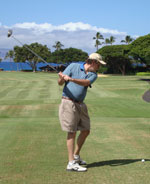 Dan
After having recently completed a successful 32 year career with a large Fortune 50 company in Richmond, Virginia Dan is thrilled to be joining the OWLs organization to assist clients in leadership learning and education. With a Bachelor of Science in Accounting and an MBA in Finance from CW Post Center of Long Island University, Dan worked in Finance, Information Technology and Marketing Information reaching the level of Senior Director for the last 12 years of his career. Areas of specialty include project and vendor management as well as his true passion-leading large organizations(up to 400 employees) and working with them on organizational and leadership development. Effective coaching and feedback and the power of questions are techniques that Dan is adept in instructing. His legacy at his employer was recently summed up by staff who said he was the most effective leader they had worked for in their careers.
Dan is an avid golfer, tennis player, reader and traveler and is enjoying his recently purchased condominium in Sandbridge, Virginia. He and his wife Janis  hope to see all 50 states as their journey continues……..

Shabbir
Shabbir is an Advanced Trainer and Practitioner in the field of Emotional Intelligence and certified by Six Seconds Emotional Intelligent Network. He is also certified to administer Six Seconds EI (SEI) assessment. He is a mentor/coach, speaker, trainer, and author. Since 2007, Shabbir's clients have ranged from senior executives of large corporations, at-risk youth in high school (both in the class room and wilderness therapy programs), and staff and inmates at a maximum security prison.
In 2004, he received M.S. in Therapeutic Recreation, specializing in "Experiential Education" pedagogy. Before 2003, for over 25 years, he had a very successful career as a computer chip design engineer with a Ph. D.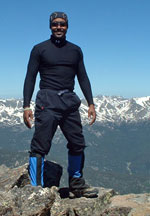 Darryl
Darryl is an energetic and creative facilitator who has been a consultant for many corporate leadership training organizations for the past nine years. He began as a trainer for OWLS in January of 2005. He has been a facilitator on the corporate level since 1996. He has trained a long list of diverse leaders such as Yale School of Management, ING Direct, Denver Colorado Leadership Forum, Martin Guitar, NASA and many others.
Darryl spends his down time traveling, skiing, camping and scuba diving with his wife. He also enjoys spending time with his three grandchildren and dog-sledding and camping the back country of Alaska with family and friends. He is currently training for the Ischinca Trilogy Expedition in the Cordillera Blanca Mountain ranges of Peru, which will include an ascent of Tocllaraju.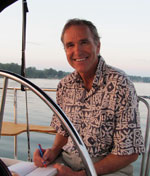 Scott
Scott Ziemer has been a strong advocate of experiential learning since his first training with Project Adventure in 1988.  He has worked with a wide variety of clients over the years including Picewaterhousecoopers, NASA, Darden Business School, and Capitol One. He owns a small construction company, and was the founder and owner of the adventure travel business Outdoor Insights.  He loves being outside in the mountains near his home in Virginia or on the water sailing.  "When groups of people tap into their creative energy and choose to work together toward a common goal, what they can accomplish is astonishing "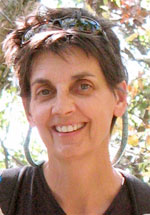 Teresa
Teresa Miller believes that focused attention, self-observation and commitment to new actions bring greater effectiveness and deeper satisfaction to our professional and personal lives. Teresa designs and leads experiential workshops and courses in establishing leadership presence and resilience, mindfulness practice and the art of coaching.
Teresa is an adjunct faculty member at the Federal Executive Institute (FEI) where she facilitates small groups in leadership learning and teaches and coaches executives from federal agencies. A short list of past clients includes GE, Capital One, Ericsson Federal, GlaxoSmithKline, The World Bank, PricewaterhouseCoopers and the Virginia Natural Resources Leadership Institute. She has coached individuals from the fields of human resources, marketing and development, independent contracting, education, business management and the arts.
She works closely with clients to determine the outcomes they seek:
What is your most urgent concern or challenge?
Why is it significant—what's at stake?
Notice your conversations (spoken aloud to others and the ones in your head), your body stance and your mood: what are these generating in terms of your relationships and actions?
What specifically would you like to see happen—today, three months from now, in a year, before the end of your life?
What perspectives and options are possible?
Which give you energy or resonate within?
To what actions will you commit to bring desired outcomes to fruition?
For the sake of what do you make this commitment?
Teresa completed professional coach training (with Newfield Network) which is certified by the International Coaching Federation. She has extensive training in Mindfulness-Based Stress Reduction. She is co-author of a training manual of basic skills in conflict resolution and mediation. She holds degrees in education from the College of William and Mary and the University of North Carolina at Chapel Hill.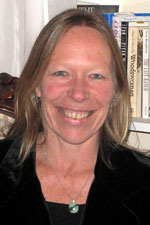 Betsy
Is a lead facilitator for OWLS with over 25 years experience delivering experiential training and development programs. She also provides workshops in leadership, customer service, performance management, effective communications, and conflict resolution.  Betsy believes that leadership skills are best learned in a hands-on environment where play, interaction and reflection are key elements.  Clients have included Schlumberger, Philip Morris USA, Stryker Corporation, Morgan-Lewis, Bonne Bell, Denver Community Leadership forum, Leadership Bozeman, Harvard Business School, Kennedy School of Government, University of Denver Daniels College of Business, Cambridge Technology Associates, Texas Instruments, AT&T, Colorado Governor Roy Romer and Cabinet, and more.
Betsy offers training seminars in the areas of customer service, giving and receiving feedback, effective communications, and using the DiSC for team development. Previous professional experiences include serving as Human Resources Director and Program Director for the Colorado Outward Bound School and Human Resources Officer for Montana State University.   She maintains a small private practice committed to training, mediation, and mental health counseling.
Betsy holds two master's degrees and is currently a doctoral student pursuing an EdD in adult and higher education at Montana State University.  She is a licensed clinical social worker, and a full member of the Montana Mediation Association with family designation.  She has over 70 hours of conflict resolution and mediation training.  Betsy is certified as a Senior Professional in Human Resources (SPHR).  Betsy is currently employed at Montana State University as the Associate Director of the Local Government Center.  There she provides training, technical assistance and research to build the capacity of municipalities across Montana.
Betsy is an avid outdoors woman who handpicked and loves her home base in Bozeman, Montana. She, her husband, and their three children enjoy skiing, hiking, mountain biking and canoeing in Montana's wilderness areas.  Betsy rode her bicycle cross-country from the Atlantic to the Pacific Ocean in 1978. The Rocky Mountains and the desert southwest are her favorite places to explore.  But be sure to ask her about sea kayaking the Baja Coast on the Sea of Cortez!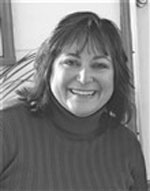 Kristen
Kristen is an expert in using horsemanship and ranching skills to affect change within organizations. Using a methodology with horses to emphasize behavior modification and more effective communication.
Kristen is committed to creating tangible results for her clients, based on their particular situations, needs, and goals. She has had over 20 years experience in sales, training and development, coaching, consulting and business development for large corporations including, 3Com Corporation and Anixter Inc. Much of her experience is in international environments; she has lived and worked in South America, Europe, and Asia, and is fluent in Portuguese, German and Spanish.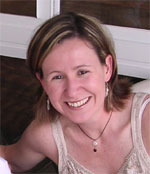 Kate
Kate is a certified life coach (graduate of the New Agreements Coach Training & Leadership Institute). Kate has over 7 years of coaching experience and takes a goal based, action oriented approach in her coaching practice. She believes if you are open to change, have the right attitude, have confidence in yourself and are willing to overcome fear… you truly can open the door for personal possibility! In 2001 Kate overcame her fear of heights (amongst other physical and emotional challenges) and summited the Zinalrothorn in Zermatt, Switzerland. The preparation, as well as the climb itself, was life-changing and established many of Kate's foundational philosophies for her life and coaching practice.
Kate has a strong business background and has over 12 years experience working for a Fortune 500 corporation, serving in leadership roles within the Information Technology field. She holds a Masters Certificate (George Washington University) in project management and has over 6 years experience running multi-million dollar organization-wide projects. She is a graduate of SIM-RLF (Society of Information Management – Regional Leadership Forum) and also has experience in strategic planning, organizational development, performance management, change leadership and departmental facilitation. Kate holds a BA in Communication and Graphic Arts from James Madison University.
When she's not chasing her 1-year-old daughter, Emma or meeting with clients, Kate enjoys traveling, being with family & friends, running and practicing yoga.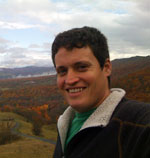 Josh
Has been an OWLS facilitator, instructor and guide since 1999.   He graduated from the University of Virginia with a bachelor's degree in interdisciplinary studies with a business concentration.  Building on two years as president of UVA's Outdoors Club, he continued teaching mountain biking, rock climbing and whitewater kayaking for OWLS, expanding into high ropes courses and teambuilding programs in 2001.  Since then, he has had the pleasure of working with many of the highly experienced staff included here to develop custom programs that focus on enhanced interpersonal communication, organizational development and strategic leadership through powerful action-reflection learning.  Clients include Altria, the World Bank, Merck, Ericsson, Boy Scouts of America and CFA Institute among others.
Other education includes:  Wilderness First Aid, CPR, EMT, ACA swift water rescue and LNT principles.  He lives in Charlottesville, VA, with his wife and two small children.  In his free time he enjoys whitewater kayaking, squirt boating, rock climbing, bicycling, snow sports, scuba diving, sailing and fishing.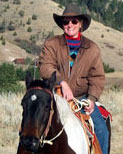 Laurie
Is a Consultant/Facilitator with 25 years experience in education, corporate training, team building and eBusiness consulting. Laurie delivered team building activities for/to corporate teams including executives. Most activities included components of roll-playing and team efforts through verbal and non-verbal communication. Others included adventure activities outside the corporate setting including rope courses. Laurie was instrumental in bringing concepts learned in the field back to the corporate situation to promote stronger team relationships, leadership, and problem solving capabilities.
Laurie holds a BS degree in Communications from Central Connecticut University; an EMBA focused on Organizational Behavior, and a Graduate Certificate in Technical Writing from Northeastern University, Boston; and a M. Ed. from Bloomsberg University in Pennsylvania.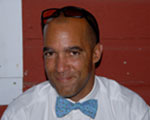 Ian
Ian has studied, applied, and provided training on leadership for over two and a half decades. As a commissioned officer in the Marine Corps he studied and exercised leadership principals in a very formal environment. Upon resigning his commission as a Captain, he began working for the Colorado Outward Bound School and expanded his study of leadership into less formal environments. In the 15 years he worked for Outward Bound, Ian developed and delivered leadership "modules" for open enrollment, semester, and corporate courses.
He began working as a senior facilitator with Organizational Wide Leadership Solutions in 2005. Select clients that Ian has worked with from OWLS, Outward Bound, and independently include: Harvard Business School, Raytheon Polar Services, Denver Community Leadership Forum, South Dakota State University Leadership Program (students), Leadership MSU, and Leadership Bozeman.
Ian earned his bachelor's degree from the University of Washington, a Master of Science degree from Montana State University, and a doctorate in the study of adult and higher education (higher education administration option), also from Montana State University. Ian has developed and taught courses in research methods, distance education and budgeting/finance at the graduate level and also teaches undergraduate research methods as an Adjunct Assistant Professor in the Department of Political Science at MSU.
In his spare time, Ian takes pleasure in the company of his family and friends, squirt boating, whitewater kayaking, skiing, biking, occasionally bouldering and ice climbing, etc., or contemplating his various house and motorcycle projects.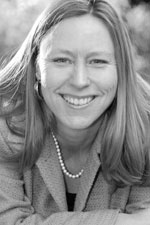 Jeannie
Jeannie works with a wide variety of clients to help them increase the leadership capacity in their teams. She has worked both nationally and internationally as an organizational consultant, facilitator, speaker and wilderness guide.
With a strong background in group dynamics, over the past 18 years Jeannie has guided hundreds of teams in a wide variety of organizations to successful outcomes in team, personal and professional development. She specializes in creating a powerful blend of cognitive and experiential trainings, facilitating dynamic leadership retreats, and creating breakthroughs in communication and engagement in the workplace.  Specifically Jeannie has extensive experience with DiSC personality profiles, conflict management training, diversity training, communication skills, leadership and management training, strategic planning, meeting facilitation, executive retreats, team building and ropes course facilitation.
Jeannie's passion is to create opportunities for people to transform limitations into opportunities, make powerful choices, and inspire themselves and those around them to create a more fulfilling and successful workplace.
Gary
Gary is an Organizational Development consultant and Experiential-Based Training and Development practitioner with over 20 years of experience helping individuals, teams and organizations excel. Gary holds a graduate certificate degree in Organization Development from Georgetown University. He also is ACA Whitewater-Kayak Instructor. Gary lives in Northern Virginia with his wife Dian. When not working he can be found fishing on streams far and near or bounding along mountain trails.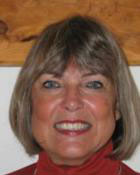 Carol
Carol is an energetic, dynamic facilitator, having spent over ten years developing and conducting team building, problem solving, employee empowerment, facilitator, train the trainer, and leadership development workshops.  She gained the majority of her expertise with GE. Carol has also participated in ropes courses and numerous team building exercises.  She prefers the experiential learning approach, and uses it whenever appropriate.
She has an MBA in manufacturing management from RPI, and an undergraduate degree in Mathematics from the State University of New York.
Carol lives in Vermont.  During the winter months she volunteers with Mount Snow Ski Patrol.  Year round she volunteers her time as an EMT with the local ambulance service.
Carol enjoys swimming competitively with United States Masters Swimming, sailing, kayaking, fly tying and fishing and throwing an occasional pot or two. She spends her summers tending her perennial gardens and enjoying her two Portuguese Water Dogs.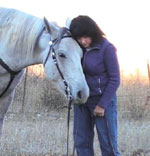 Linda
Linda is a professional coach and trainer who specializes in equine-facilitated training. Her expertise combines formal education in psychology (B.S.) and business administration (MBA), over 20 years of experience in business management and team building, a great passion and appreciation for horses, and a deep desire to help others enhance their success in life and business.
Because horses desire true leadership and naturally reflect back what is communicated to them, they make very effective training partners in the areas of communication and leadership. Linda studied under internationally-renowned horseman Monty Roberts to develop her understanding of horse psychology and communication, and worked with experts including Martha Beck and Koelle Simpson to incorporate her unique skill and expertise into an exceptional equine-facilitated training program. As a strong proponent of experiential learning, Linda has designed her workshops to offer the highest level of learning with a combination of concept and theory, real-life demonstrations, individual and group exercises, and work with horses. Concepts are introduced, validated through application, and driven home through powerful, first-hand experiences. This training approach develops participants' actual ability rather than just adding knowledge that may or may not be applied and may be remembered or forgotten.
Participants leave Linda's workshops with skills and tools that can be applied immediately for enhanced results across their personal and professional lives. Imagine each member of your team with a greater ability to communicate effectively, a realization of their own natural leadership skills and the ability to implement these skills naturally with ease, enhanced confidence in themselves and others, and a greater perspective and understanding of their role in effective teamwork. Linda's program can accomplish this in only three days!
Justi
Justi was born in Charlottesville, Virginia and graduated with a Environmental Biology degree from Northern Arizona University in 1996. He has guided rivers in 8 states since 1993. In 1997, he started traveling and working in Argentina.
Two years later Justi and his Argentine partner, Oscar Dono, formed Fly Fishing Patagonia, an adventure travel company based out of Bariloche, Argentina. Their company offers fully personalized and exclusive fly fishing wing and shooting trips, educational journeys, and wine tours to various parts of Argentina.  There company's mission is to offer premier fly fishing adventures with a major emphasis on a unique and diverse Argentine experience.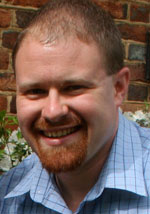 Mike
Mike is a highly motivated and energetic professional experienced in training, adult learning methodologies, experiential education, and outdoor adventure programming. Mike worked for 3 years as a corporate training and development specialist after completing his Bachelor of Science in Organizational Leadership and Management from Regent University in Virginia Beach, Virginia. Mike's passion for the outdoors and experiential education recently collided in 2009, as he facilitated leadership and team building programs for the Virginia Beach City Public Schools as an ACCT certified High/Low Ropes And Initiatives Course Facilitator.  Mike's outdoor adventure skills include group facilitation and debriefing, logistics, ropes courses, mountain biking, hiking, backpacking, canoeing, sea kayaking, and orienteering. In order to maximize a leaders personal development, Mike strongly believes in the transformative power of an experience to leverage learning and key growth moments.
Tim
Tim comes to OWLS with an MBA from Western New England College and a B.S. in Electrical Engineering from Tufts University. He has worked for several companies in different capacities as an engineer, manager and supervisor. Most of these experiences included working on successful cross-functional teams.
Tim has also owned an ecommerce website and a retail store. Tim's business experience has allowed him to wear just about every 'hat' making it easy for him to relate to his clients. He has vast facilitation experience including companies such as Siemens and Philip Morris. Tim also serves as a member of the Zoning Board of Adjustment, and is active on the Planning Board. He serves as a member of the newly formed Carbon Coalition in Milton, NH. Tim is always seeking new and creative ways to help organizations meet and exceed their goals.
Tim is an avid mountaineer, backpacker, back-country skier, ice climber, rock climber and kayaker.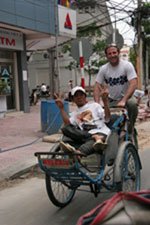 Mike
Coop has been an avid climber and mountain guide for over 14 years. For the last decade, his passion for climbing has taken him to the best climbing and skiing locations in the world. With expeditions to Spain, Italy, France, Chile, Peru, Vietnam, and Thailand Coop has climbed on almost every continent. Coop has many first ascents of rock and ice routs in Montana and many first ski descents in Montana and Alaska.
Coop has been the owner of a successful alpine guide program for the last 7 years and partners with OWLS on their back country corporate programs. He has recently completed his masters degree in Snow Science from Montana State University. As a guide and climbing instructor Coop, enjoys introducing people to the art of rock and ice climbing in the highest and most remote places on earth. He also guides multi-day, back country ski and ski mountaineering expeditions as well as teaching avalanche safety. Coop currently lives and works in Bozeman, Montana as a guide and avalanche forecaster.
Wilderness Emergency Medical Technician, Outdoor Emergency Care Instructor, American Avalanche Association Level III, Avalanche Course
Avalanche Educator, GNF Avalanche Center Forecaster, Masters of Science in Earth Science.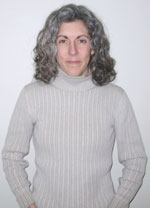 Lynne
Lynne is a dynamic and creative leader with nearly twenty years of experience in the field of education. For the last ten years Lynne has been specifically focused on the area of training and development and through her work has had the opportunity to effect positive change in the realm of non-profit organizations, government agencies and private corporations.
Lynne holds a BS from the State University of New York College of Environmental Science and Forestry and an MA from Montclair State University. After completing her Masters, Lynne moved to California where she first took a position in southern CA, near Idyllwild, and later northern CA, Yosemite National Park. The opportunity to work with such a variety of ecosystems, curriculum and pedagogical techniques created a strong background for Lynne prior to accepting a position with The Pennsylvania State University.
During her time as faculty at Penn State Lynne developed and taught classes in both the Recreation and Park Management and the Outreach divisions of the University. In addition, Lynne was the Program Director of Teambuilding and Adventure Programs at the University's Shaver's Creek Environmental Center. In this position Lynne directed more then 100+ teambuilding programs a year for internal clients such as students, faculty and organizations as well as external clients including Nestle, Friskies, Heinz and many others.
In the spring of 2001 Lynne began work as an independent contractor. Lynne has spent the last nine years working with hundreds of government, corporate and non-profit groups including the US Navy, the US Marines, JP Morgan Chase, Morgan Stanley, University of Maryland, Johns Hopkins University, Martin Guitar, IFC and various divisions of the World Bank.
Lynne currently lives in Hagerstown, MD where, together with her husband, she is happily in the midst of raising three boys.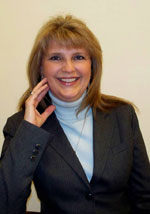 Debra
You'll quickly discover how deeply Debra cares about her workshop participants and keynote audiences…and their continued success. It won't take you long to understand why she consistently earns 90% effectiveness ratings–and gets rave reviews.
Debra has devoted more than 23 years to providing training and program development to such clients as the Department of Agriculture, IBM, Choice Hotels, the Federal Trade Commission, Exxon, Comcast, MIT, the US Census Bureau and the American Cancer Association.
She is truly a prolific instructional designer.  She has developed and implemented a business writing workshop series that has earned top ratings in the government and corporate arenas.  She created a career transitioning program that has helped thousands of participants put their careers on the winning track.  Debra's customized six-week employee performance training program has helped companies and government agencies avoid layoffs and shutdowns.  She has also worked with thousands of individuals with lifelong challenges such as weight loss, depression, confidence, and more.
A gifted writer, she's also the author of three self-paced programs on career development, employee communication and business and personal development.
Debra earned a bachelor's degree in psychology and went on to pursue graduate studies in clinical and statistical psychology.  As a active member of the American Society for Training and Development, Debra is currently working on her CPLP, a professional workplace performance certification. This certification will acknowledge her expertise in designing seminars, events, and training that has a focus on creating high efficiency workplace performance.
As a trainer, Debra received the highest honors (a yearly average of 9.76 overall evaluation score out of a possible 10) for her multi-day training courses in a national group of more than 350 trainers.  And even though her training skills have been thoroughly evaluated and certified by several national companies, she will be part of an advanced trainer certification process in October.  This advanced certification is towards creating an additional level of excellence with her work at Fortune 500 Companies such as Exxon. She is also a member of the Legal Writing Institute.
Add to all that the fact that she has been heard on more than 300 television and radio shows in every major U.S. media market, and you have such a complete speaker…the humor, thought-provoking insight and relevant strategies she delivers will seem like a surprising bonus.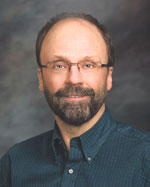 David
As a neuropsychologist, David is very interested in using information about the brain and brain function to enhance and improve training. Using knowledge from the neurosciences can help trainers develop more effective and enjoyable presentations. He is particularly interested in how people develop expertise in a chosen domain. The use of deliberate practice as a way to develop expertise is a well researched idea by psychologists such as K. Anders Ericsson and others.
Assessment has been an integral part of his work life. The goal of neuropsychological evaluation is to use valid assessment methods to get a better understanding of a persons brain functioning. I believe that assessment can improve decision making whether that decision is who to hire or what rehabilitation plan to implement. He also has had a longstanding interest in work and work adjustment.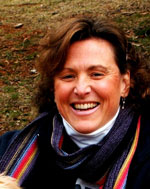 Katherine
Katherine has worked in the field of experiential education and program facilitation since 1992.  Her clients range from businesses to education to non-profits.
Katherine strongly believes in listening to what the client's current needs are, what their desired outcomes for a workshop are and focuses the program around that.  She works to create an environment where participants increase their self awareness, experiment with new leadership styles, strengthen their ability to effectively communicate and explore how to apply their new knowledge back to the workplace.  Clients have included World Bank, Capital One, Chanco on the James, Altria, US Air Force, RMA and others.
Katherine holds a BS degree from James Madison University in Education.  In her time off, she enjoys any activity that includes being outside or spending time with friends/family.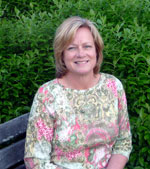 Barbara
Barbara is a native of Richmond, Virginia, currently living in the Shenandoah Valley near Harrisonburg, VA. Her experience, training and passion focuses on leadership development and teambuilding. She thrives on helping move functioning organizational teams to high performing teams through hands on experiential learning. She enjoys helping organizations discover and tap into unused potential in their staff, taking them to a new level of understanding and motivation.
She has written leadership development and teambuilding curriculum highlighting the important component of personality and how it connects to performance.
Among her educational credentials is an MA in Conflict Transformation and organizational leadership from one of the leading peace building programs in the country, the Center for Justice and peace building of Eastern Mennonite University. She holds a Bachelors Degree in Social Work from Baylor University and a Master of Divinity with an emphasis in Pastoral Counseling from The Southern Baptist Theological Seminary.
In addition to her consulting work, Barbara and her husband of 25 years, Alan, own and operate a horse boarding business. They have three sons, Michael, Brian and Matthew. Her hobbies include most anything related to being outdoors including trail riding, yard work, and water activities.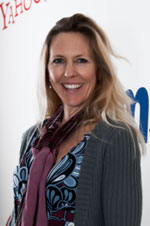 Tracy
Tracy serves as a facilitator with an emphasis on corporate programs, youth programs, outdoor education and retreats. She specializes in behavioral identification, validation and applications to broaden self-knowledge and leadership skills of participants as a DiSC certified facilitator and as a certified Life coach. She also focuses on enhanced leadership experiences through the use of various team- building initiatives. Tracy has excellent management skills as a result of a corporate career and is known for being articulate.
She provides leadership and behavioral insights that will readily transfer to participants' day-to-day job duties and actual life experiences. Outcomes she achieves: Understanding of communication styles, greater appreciation of one another's differences and creating an environment where participants have an increased awareness of their own leadership skills as well as the relevancy and benefits to the importance of team. She embodies the ability to work with expanded techniques to successfully deal with all behavioral types, drive home and build on leadership expertise acquired by participants over the course of their leadership development path while engaged in her programs. She validates and incorporates successful learning outcomes that bring participants to experience themselves and other's in a whole new way, Participants will work on their personal and group outcomes, goals and will exceed their expectations along the leadership development path of self discovery. Results will broaden participants' behavioral knowledge to extend to cultural and project management applications.
Her programming includes custom curriculums; team building initiatives, ground based low ropes and portable challenge courses. High ropes course team development, rock climbing, adventure leadership summer camps and Outdoor Education as well as International retreats.  Her on-going passion is working with Elementary School, Middle School, High School children, At-Risk Youth, Corporate and International retreats. Her clients have run the spectrum from the U.S. Navy to fortune 500 Corporations.
Tracy is currently engaged in completing higher education course work in Educational Studies with an emphasis in Public Policy through Ashford University and attended Savannah College of Art & design with a focus in the Liberal Arts.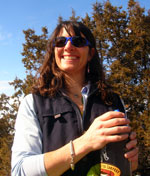 Meg
Meg Segal is a licensed counselor in the State of Montana and has had a private practice for 12 years. She works with individuals and corporations using a variety of techniques to help them over come challenges do to mental health and work place comparability. She is trained and experienced in leadership development, group dynamics and outdoor education. She has contracted with OWLS, as well as owned her own business that specializes in team building and leadership development. Meg has a husband and two boys. She love to ski, bike, and play in the rocky mountains of her back yard.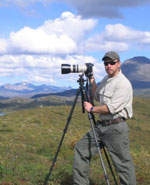 Shane
Currently perusing a master's degree in Emergency Management with advanced certifications as a Paramedic including Critical Care and Flight Paramedic I have been involved in Fire, Emergency Medical, Search & Rescue, and Emergency Management for over 10 years.  A passion for outdoors and a recreational skill set to include orienteering, kayaking, hiking, backcountry camping, photography, rock climbing, and wilderness survival I have been fortunate to participate in and lead multifaceted search and rescue teams and operate as sole medical provider for remote and isolated research and exploratory teams in Montana, Colorado, Wyoming, and Alaska building unity and comradery though team building as a necessity for survival.  Currently living in Charlottesville, Virginia I find myself constantly driven by growth, travel, and adventure; longing for the days I can get back to fishing the rivers of Montana.  My home may be in Virginia but my heart remains in Montana.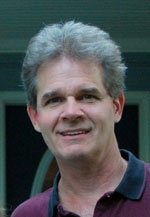 Bob
Bob has an extensive and diversified experience in Information technology, including various
management capacities with two multi-billion dollar companies. Since 2007 Bob has been a professional coach and business owner. He focuses on positive results through people interactions, project management, planning, staff and systems development, training, facilitation, and coaching. Bob has professional certifications in coaching and project management.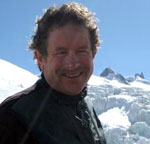 Paul
Paul consults in the area of facilitative leadership, leadership for high performance, and cultural development for organizations, educational cohorts, and teams.  He has worked with a variety of business, educational, civic, military, and non-profit groups, helping them explore the organizational behaviors that are called into play when groups come together to face new challenges.  His clients learn the leadership practices that define and animate a team in its desire to perform.  He is outcomes-oriented, conducting workshops and seminars that lead participants to a better understanding of themselves, the interpersonal skills necessary for teamwork, and the role that leadership plays in helping teams succeed in the face of uncertainty and change.
Paul holds a Master of Public Administration from the University of Colorado at Denver where he was recognized as student of the year for his graduating class.  He has worked extensively in the public sector, as program director for Gunnison County's English as a second language program, Service Learning Program director at Western State College, and as an elected member of the Gunnison City Council.  His work with non-profits includes over 25 years as a facilitator for Outward Bound.  His many clients there include the Denver Community Leadership Forum, the El Pomar Foundation Fellows, and the Boston Consulting Group.  He is currently on the advisory committee of the Community Foundation of the Gunnison Valley where he recently helped host Rural Philanthropy days, a project of the Anshutz Foundation.