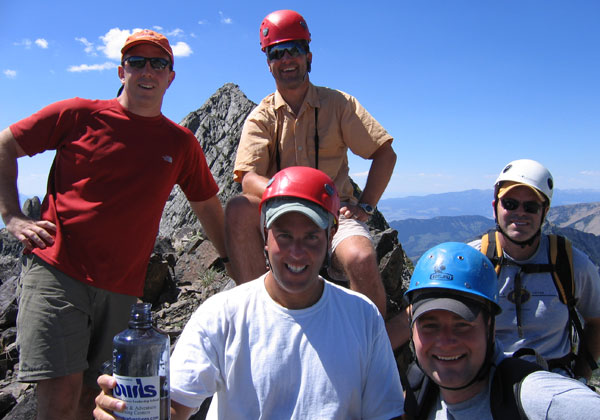 Our corporate outdoor team building activities focus on executive leadership development, and team building through: Rock Climbing, Ice Climbing, Mountaineering, Kayaking, Caving, Fly Fishing, International Expeditions, Rafting, Snow Shoeing, and Cross Country Skiing. This is where OWLS started in 1996! These outdoor team building programs are all taught by certified and accredited instructors, guides, and facilitators who are experts in their field of adventure learning. Wherever you want to go, and whatever you want to do, if you can imagine it, our experienced and knowledgeable staff can make it happen.
These outdoor team building activities are perfect for project teams, sales teams, management teams, boards, and company-wide meetings. You will be challenged to develop and practice a superior level of teamwork and leadership in the great outdoors.
Your team will be presented with the most comprehensive and unique melding of cutting-edge teamwork and leadership concepts and adventure learning programs in the industry. Plus we guarantee the most spectacular outdoor environments and classrooms.
Guided trips range from several hours to several days and can be designed to accommodate all abilities. Theses programs are fun, and challenging, and no other company can deliver the "Take Home" like OWLS. For the health and wellness of your company.