Leadership Development Training Experts

Erik Henyon – CEO Founder – Bozeman, MT
Owner of Organizational Wide Leadership Solutions and the Outdoor Wilderness Leadership School. Erik was once on track to become an environmental attorney. He then switched directions: first becoming an elementary school teacher, then an environmental consultant before founding OWLS in 1996. Erik has worked since 1996 in the field of management training and consulting. He has designed and delivered hundreds of training programs for corporations, schools, and government agencies.
Erik was a presenter at Perdue University's School of Engineering CEPDS 18 Conference in 2003 speaking on behavioral job match. Erik also presented at the National Convention of PSMA and SPMS in Phoenix Arizona in 2003. Erik received the 2006 business man of the year award for the state of Montana. In the summer of 2007 Erik completed the stringent requirements of the American Mountain Guide Association's accreditation and become a certified AMGA Top Rope Instructor
Mr. Henyon obtained a BS in Environmental Science from University of Wyoming and is a graduate of the Colorado Outward Bound School. In addition, he holds certification from the National Outdoor Leadership School, the Association for Experiential Education, and is a ropes course instructor as well as a professional mountain biker, kayaker, skier, and climber. Contact: 406-920-2808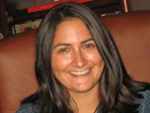 Drea Martinez Executive – Assistant to CEO – Bozeman, MT
Drea injects passion and enthusiasm, tempered with accuracy and detail as the Executive Assistant to the Owner, Erik Henyon, She will serve as the main administrative contact. Drea is a Colorado native who attended the University of Montana where she majored in Liberal and Wilderness studies. Before landing in Bozeman 4 years ago and joining OWLS, Drea worked as the Executive Assistant at Big Mountain and for LJ Communications in Whitefish. In her spare time she enjoys traveling, scuba diving, skiing and hanging out with her gorgeous 5 year old daughter. Ever fascinated by inspirational people and those motivators who look to transform their lives she looks forward to working with OWLS mission. Contact: 1-866-535-OWLS (6957)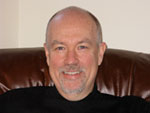 Steve Turner – Program Design Consultant – Minneapolis, MN
Steve Turner, PhD, based in Minnesota, is a seasoned sales associate who is an experienced and passionate organizational development professional. Steve has endeavors to work as a positive change agent by providing quantifiable value in the areas of leadership and team development, organizational change, culture enhancement, and performance improvement. Contact: (281) 507-4157

Franz Glaus – Program Design Consultant – Bozeman, MT
Franz has been a sales and program consultant most of his adult life. His career has found its highest expression in a few key industries: publishing, real estate, self improvement and leadership development.
His work with OWLS since 2007 has been to help our Facilitators put programs together with clients that, without exception, received higher-than-expected results. His clients come out of a wide range of industries and from a wide variety of profiles, but they all have something in common: they've learned from Franz that each individual on their teams can have better self-knowledge, with a stronger belief in their own competencies, leading to greater collaboration, productivity and success.
Franz is attentive, intuitive and desires foremost to communicate in the most relevant and responsive way possible with each client's representatives.
He makes his home in Bozeman, also home to OWLS' worldwide headquarters. He spends much time with his wife and daughter and friends, enjoying the great culture here and its pristine surroundings. Contact: (866) 535-6957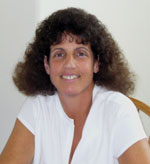 Gina Albano – CFO- Carlsbad, CA
Bachelors Degree in Accounting from California State University, Fullerton, 1982. Completed CPA training course. Gina has over 25 years of experience as an accountant/controller, the last sixteen with several different types of companies (general contractors, pharmacies, retail/wholesale, restaurant, consulting, insurance, computer, medical billing).
Experience includes all aspects of accounting from accounts receivable, accounts payable, payroll, internal/external auditing, financial analysis, cash flow and forecasting, budgeting, bank statement and account reconciliation's, year-end closing, preparation of financial statements, and individual and corporate tax return preparation.